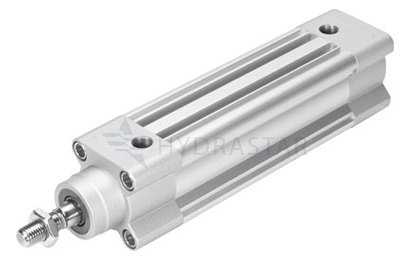 For many readers, ordering pneumatic parts may be a rare activity, while others may even have personnel dedicated to that type of procurement. Either way, it pays to have identified suppliers with at least some of these vital characteristics before the need to order a part arises. When a line or machine stops because of a pneumatic system failure, every hour can be costed as a loss to the bottom line and maybe even customer contract or SLA/OLA breaches. Simply put, it's serious. A little preparatory homework can knock hours or even days off the outage duration.
Your 'Get Out Of Jail' card is the supplier who will solve your problem quickly. The best suppliers will have these characteristics:
Have a large range of parts in stock
Have parts that match your system
Offer quality parts that you can depend on
Have knowledgeable staff that can help identify the part you need
Have out of hours capability, such as a good web search facility
Deliver quickly and reliably
Let's examine each of these desirable attributes from the perspective of a devil's advocate – what can happen if a supplier does not demonstrate these qualities?
Large Range Of Parts
If NOT, then you end up calling around a number of suppliers trying to find one that can supply the part you want. A supplier that stocks over 50,000 parts like we do is far more likely to be able to satisfy your requirements with your first phone call or online search.
Parts That Match Your System
If NOT, once again you lose time calling around different suppliers. Your preferred suppliers list should include those known to stock the manufacturer parts that your system needs. While some parts are generic and interchangeable, others are not. It is important to make that differentiation beforehand.
Offer Quality Parts
If NOT, well we don't really need to go there. Quality pays for itself over time. A very attractive pricing structure may be based on cheap or shoddy imports that will not hold up in the line of duty a month or more down the line. You get what you pay for.
Have Knowledgeable Staff
If NOT, then you had better know precisely the replacement part to order or experience the frustration of trying to install the wrong part. Having free expert advice on tap to identify the precise part you need is a huge bonus that may not become apparent until you need help. It's like an insurance policy against the risk of making mistakes.
Have Out Of Hours Capability
If NOT and your breakdown occurs at night or over the weekend, you can only twiddle your thumbs until the next working day. Instead your people should be able to at least start the search and even order the part as an urgent delivery to be actioned next day by the supplier.
Deliver Quickly And Reliably
If NOT, then you experience the frustration of uncertainty and broken delivery promises. A supplier should be able to offer a range of delivery options. Ideally, their own delivery service for local customers and a same day courier service for those further away. At worse, next working day may be adequate but it must be guaranteed.
Other Considerations
Stability in a parts supplier is vital. Prices should be stable, with any changes being notified well in advance. Suppliers whose price lists change frequently may be better avoided as that can conceal more serious issues. A good supplier will value their staff, which results in very low staff turnover rates. You want continuity and an opportunity perhaps to build up a relationship with them. The people element is always important, even in this day of online everything.
Take Our Free Guide
Have a look at our free guide for more information: How To Minimise Downtime On Pneumatic Systems. Available now for free download!