As specialists in the design and supply of pneumatic systems, we understand the importance of reliable, durable, and future-proofed components that can withstand the extreme pressures to which they are subjected in manufacturing processes.

As Festo Technical Distributors, our specialists are trained to exacting standards by Festo, whose extensive range of fittings we supply, so that our customers can benefit from the most advanced and reliable design and build solutions for their industries.

Festo: A Global Leader In Pneumatic Fittings
At the heart of Festo's mission is a commitment to quality at every stage of the journey, encompassing its people, processes, and interfaces. Backed by global quality management systems and appropriate certifications, Festo builds a secure basis that influences how every member of its team behaves and thinks, from design and manufacture, to sales and delivery. 
Festo Fittings That Deliver A Long Service Life
Pneumatic fittings from Festo are a benchmark for quality. Every product from Festo undergoes rigorous testing to assess its durability for a long service life. Comprehensive endurance tests at every stage of the product life cycle ensure fittings leave the factory able to deliver longevity and reliability in strenuous conditions. Rather than checking products at the last minute, Festo subjects all fittings to demanding tests from the outset, so they can optimise their products to achieve greater efficiency at a realistic price.

Two types of tests are used to evaluate product quality:

1) Long-Term Function Tests: these, including service life tests carried out to ISO 19973, assess the product's performance when subjected to continuous operation under the same load.

2) Service Life Tests: to determine whether the product will function after a given number of switching cycles or a certain running performance.

Hydrastar: The first-Choice For Festo Fittings

To find out more about our extensive range of Festo fittings, please browse our online shop or get in touch to discuss your needs on 01353 721704.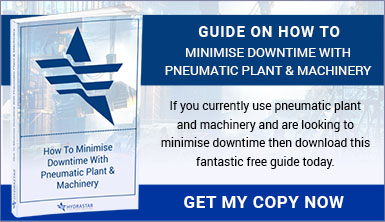 Image source: Unsplash