Short cycle and changeover times, increased flexibility, and efficient use of materials are often key requirements for manufacturers keen to optimise their output and their profits.

At Hydrastar, we supply a fully digitised solution, the Festo Motion Terminal VTEM: the first standardised platform whose valves are controlled by Motion Apps. Motion Terminal VTEM offers several benefits, including:
Simple engineering and ordering.

Quick system installation and setup.

Highly efficient and flexible operation.

With Motion Terminal VTEM, you can enjoy more accurate, simpler, and faster control over motion, pressure, and flow.

Highly Flexible Pick And Place
With the Festo Motion Terminal VTEM, all functions in the pick and place application can be accessed in a single system, without the need for separate shock absorbers or flow control valves. Instead, cutting-edge Motion Apps take control of many tasks, eliminating the reliance on complex mechanical structures. Consequently, the design process is far simpler, with accurate and reliable process data available at any time so that your team can respond to deviations promptly.
Complex Procedures Carried Out In Parallel
With Festo Motion Terminal VTEM, the Motion App 'selectable pressure level' allows you to manage up to eight double-acting cylinders simultaneously for more efficient and production operations. The digitised pressure control can be customised for each cylinder to guarantee the optimum pressure level without requiring external sensors, so that ideal process reliability and efficient consumption of compressed air can be achieved.
Smooth, Vibration-Free Swivelling
The Festo Motion Terminal VTEM facilitates the quicker, more efficient loading of workpieces into presses. With motion that is free from vibration, cycle times are significantly shorter, while the lifespan of your system will be lengthened. During empty return travel, pressure is kept low to preserve energy and reduce your costs.
Boost Efficiency And Cost Savings With The Festo Motion Terminal VTEM
At Hydrastar, we are specialists in the design and installation of high-performing pneumatic systems, with an experienced technical team who can meet the challenge of complex designs for any industry.

Within our designs, we can incorporate the latest efficient technologies, such as the Festo Motion Terminal VTEM, to reduce your changeover and cycle times and extend the lifespan of your system. We also stock a comprehensive range of over 50,000 parts which are available for next day delivery throughout the UK.

To find out more about Festo Motion Terminal VTEM, simply call us on 01353 721704 or email sales@hydra-star.co.uk.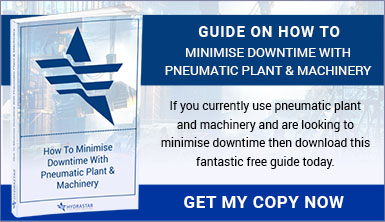 Image source: Pixabay