Since its patent in 1930, fibreglass has established itself as a major component in several industries, such as buildings and infrastructure, transport, electricity and electronics, and industrial equipment. Fibreglass owes its impressive success to many advantages over other materials: a competitive price, remarkable lightness, flame retardant properties and excellent ecological performance. This component has definitely found its place in the construction world, as it is now used to manufacture various reinforced composite materials. In fact, fibreglass is everywhere around us.


Bathtubs, sinks and swimming pools are all elements that are made from fibreglass, with endless design possibilities. In addition, fibreglass insulation has clearly proven its ability to increase the energy efficiency and safety of buildings post-Grenfell, while reducing electricity bills, making it an environmentally friendly material.
Industrial Use Of Fire-Resistant Fibreglass
A fire-resistant fibreglass fabric with silicone coating on both sides is an effective way of coping with the splashes of molten metal that inevitably occur during welding and other industrial processes. WELS2 fabric, for example, can withstand temperatures of 300ºC – 900ºC and has remarkable fire-resistant properties.
The Use Of Fibreglass In Construction
Fibreglass is waterproof, non-porous and very resistant to mould, which means that it is perfect for use in the exterior and even interior of homes and commercial buildings.
Fibreglass: Strengthening The Structure Of Buildings
In the construction industry, fibreglass reinforcement allows structures to be reduced by around 30% compared to steel. Used for the restoration of roofs on old frames, lightweight fibreglass is excellent at protecting buildings from bad weather.
Fibreglass Insulation and Soundproofing
Fibreglass insulation is primarily used for thermal and acoustic purposes in wall cavities, attics and other spaces. When it comes to insulation, fibreglass offers a lower installation cost compared to other insulation. In addition, its performance in terms of thermal resistance is excellent. By gluing a multitude of glass fibres together with a synthetic resin, we obtain glass wool, in the form of a shell, panel or mattress. Glass wool is a very powerful thermal insulator, as small pockets of air are trapped between the glass. In terms of fire safety, fibreglass represents a much better option compared to insulation systems based on cellulose or spray foam.
Find Out More
To find out more about the benefits of fire-resistant fibreglass for a range of industrial and construction applications, and how we use the material in our work here at Hydrastar, please call 01353 721 704 today.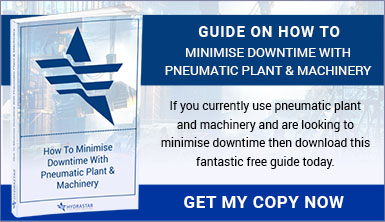 Image Source: Unsplash