One of the trickiest challenges when building hydraulics is overcoming compatibility. With a vast range of manufacturers and components on the market, fitting everything together to make the working, airtight hydraulic loop you want can be a design challenge.


Valves, O-rings, pipeline starts and ends, component intakes and outtakes, and sensors often don't conform to a single industry standard. Although strict safety directives apply to everything Hydrastar sells, adapters and forms from different manufacturers often require creative thinking, time, and investment to join together.
Retrofitting and re-engineering parts to fit adds time, expense, and additional issues to an already complicated hydraulic design process. Tuning and refining a new design extends the construction process further and adds risk.
However, there's a great alternative available.
What Is The Gates Integrated Systems Approach For Hydraulics?
The Gates Integrated Systems Approach (GISA) is an 'all-in-one' kit assembly design method that uses uniform, same-manufacturer hydraulic parts to guarantee user safety, excellent performance, and minimal downtime. As an approved and trusted Gates partner, Hydrastar is proud to offer GISA (on request) to all of our clients.
How does it work? Most hydraulic manufacturers offer their products off-the-shelf, relying on system owners to build and optimise their components. Gates takes a slightly different approach: GISA-approved, prefabricated parts, configurations, and specs remove the unpredictability from hydraulic design.
Gates have extensively tested their GISA parts against real-world conditions to aid retailers, engineers, and users self-assemble and maintain complex hydraulic applications. Referring back to Gates' voluminous actuarial data lets engineers and technicians streamline hydraulic arms, pistons, and loaders in ways usually only possible via the most exhaustive on-site analysis.
Plug And Play Assembly
All GISA components are 'plug and play' and use standardised connectors, allowing quick assembly and reconfiguration in even the most challenging conditions. Specified crimps, ultra-tough cladding, and superior high-pressure internal resistance add working value and longevity to all GISA-compatible hoses, clamps, and connectors.
Hydrastar will work with you to get the best out of GISA. We'll talk you through what builds and configurations might be best for the tasks you have in mind. We're fully approved to supply and install all Gates parts to GISA benchmarks of excellence.
Gates' GISA From Hydrastar – What Can We Supply?
Easy to self-assemble and move designs
Uniform, interlocking kit parts
All parts compliant with the European Machinery Directive
High-pressure, high-temperature resistant systems
ISO-approved, Gates tested, Hydrastar delivered
Machinery safe for use indoors and outdoors
Optimal crimp data tables available for all components
Pre-set, blueprinted designs ready to go
Megacrimp couplings, tested to three times mandated strength and durability
Megasys m2t couplings, joints, and microhoses for tight, difficult builds
Low maintenance, low fuss parts and configurations
Works with third-party components and retrofits to existing systems
Longevity guarantees via rigorous hydraulic testing and excellent GISA construction quality
Megatuff and xtratuff finishes for high-wear environments
Adapted, tough GISA that works with petrochemical and abrasive fluids.
Gates Hydraulics And Much More From Hydrastar
Alongside our GISA-approved designs and components, we stock and supply hundreds of standalone Gates hydraulic and pneumatic parts. Discounted delivery is available, UK-wide and globally. Ask us about our FESTO hydraulic range, too!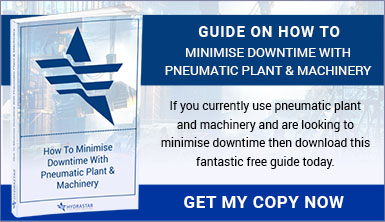 Image source: Pixabay